Computers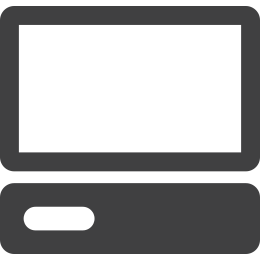 Included for $108 an hour
Threat Prevention and Recovery
Workstation Maintenance and Support
Software Assessments and Updates
Networks

Included for $108 an hour
Superior Network Design
Quality Hardware and Software Implementation
Complete Wireless Device Integration
Backups

Included for $108 an hour
Local Backup Configuration
Remote (Off-site) Backup Configuration
Customized Backup Schedule
Personable and Friendly
The first thing you'll notice about Apex IT Solutions is that you're talking to real human beings. We know you want an IT service provider who doesn't talk down to you or sell you services you don't need. We're friendly people, speaking plain language, protecting your business, and saving you time and money. All you have to do is call us.
Consistent and Reliable
Client Testimonials
When you work with Apex you know exactly what you are getting: consistently great service and reliable support for your business. It's a simple reason for our success but it's the best one there is. Our clients love us so much they are willing to tell you about it themselves.
"Apex IT Solutions have effectively managed the IT side of our business for several years. Since partnering with Apex we have seen our IT related issues drastically reduced. Their timely response and professional approach are invaluable. "
Kevin Goodhand, CPA, CA
, Petrolia
"They are always available when we need them and fix any problem the same day so that we have less business interruption. "
Sarnia Golf and Curling Club
, Sarnia
"John Hockin has serviced our office's computers and provided us with computer equipment and software for approximately 15 years. He is pleasant to deal with and his service has always been excellent, punctual and reasonably priced."
David A. Elliott
, Sarnia
"John has continued with his excellent customer service, and is always on the lookout for more cost-effective solutions for our operations. "
Dave Brown
, Sarnia
Switching IT Providers Made Easy
Thinking about the time, money, and frustration switching IT services will cost you probably gives you an instant tension headache. We get it, but it doesn't have to be that way and it definitely isn't with Apex. It all starts with the free on-site consultation. We'll break down the real cost of switching, in dollars and cents, and assess your monthly savings from there. No stress. No Headache.

Fair and honest assessment of your needs
Someone you can trust to work for you
Easy, seamless transition
$108
Get what you pay for
Why $108/hour? We know it's an odd number but it's one you can't break down without getting a fraction so we figure it's perfect to show the extra value you'll be getting while paying a fraction of the cost.
Honest, Transparent Billing
Stop paying for services you don't need. With Apex, you only get billed for what you use, monthly. No fuss or subscription fees. We're there when you need us and that's all we'll bill you for.